Five training trends for 2024, from personalisation to green skills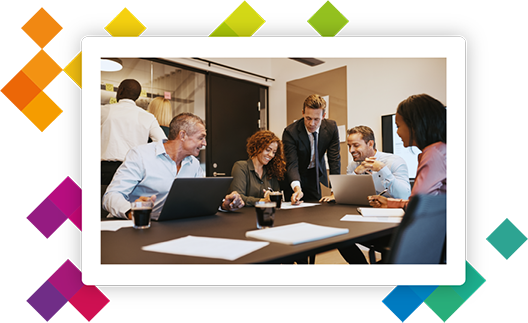 Last updated November 16, 2023
As we look ahead to 2024, there are already trends emerging that will shape how training providers operate and support learners over the next 12 months.
In the last few years, apprenticeships and training providers have undergone a number of changes to meet the evolving needs of learners and employers – and 2024 promises to be no different.
Quality will take centre stage, with both Ofsted and the ESFA backing a culture of continuous improvement. Recent developments in artificial intelligence (AI) have also shown us new possibilities for tailored, one-to-one learning, and 2024 will be the year to seize those opportunities.
Here are some of the key areas of focus for training providers in 2024.
1. A proactive approach to improving quality
The apprenticeship accountability framework was first introduced in 2022, and helps to make the criteria for high-quality training more transparent.
Importantly, the framework can be used by providers to assess their own performance, identify any potential issues and make improvements before there's an impact on learners.
This approach is something we're expecting to see become more established in 2024. It's clear that Ofsted and the ESFA want to see providers being proactive about setting their own high standards and continuously working to surpass them, rather than waiting for inspections to drive change.
Bud customer Blue Lion Training Academy was recently awarded Ofsted Outstanding, and CEO Harj Dhanjal is a big advocate for this approach. As he puts it, providers shouldn't rush to "paint the shop floor" when they get notified of an audit – those high standards should be in place every day.
Read the case study: How Blue Lion Training Academy achieved Ofsted Outstanding with Bud
2. Personalised learning
Offering personalised, one-to-one learning at scale has always been a distant dream.
When Benjamin Bloom's research on the benefits was published in 1984, it became known as Bloom's 2 sigma problem – the problem being that this type of learning was always going to be too time, cost and resource intensive to deliver at scale.
We're now finally on the cusp of solving the problem, and 2024 may be the year to do it.
Since ChatGPT launched in late 2022, we've seen increasingly powerful iterations of generative AI. This technology will be transformative for learners, and we expect to see it leveraged in a number of ways in 2024, such as:
Providing 24/7 coaching and support for learners on demand
Tailoring curriculums to learners' unique needs and pace of learning
Accessibility improvements, such as providing feedback in a learner's native language
3. Automating tasks to improve efficiency
The economic challenges of the last few years have made efficiency top of the agenda for training providers. Being able to do more with the same or fewer resources helps providers to be more resilient and able to weather unexpected economic shocks.
Digital transformation is a good first step to improving efficiency, but providers can now go a step further. Automating repetitive tasks like administration can result in significant time and cost savings, but also frees up trainers to spend more time on meaningful activities, like providing high-quality training and support.
4. Data-driven skills development
Predictive analytics uses data analysis, machine learning and artificial intelligence to predict future behaviour and trends. It can be used to manage resources and make forward-thinking decisions, helping organisations operate more efficiently as a result.
While predictive analytics isn't a new concept, there have always been a number of challenges with using it in education. These challenges include data privacy, reliability and the risk of bias – many of the same issues that have been raised with AI.
As confidence in using AI grows and providers take steps to mitigate the risks of bias and data sharing, we expect to see predictive analytics become more widely used.
In addition to mapping learner trends and predicting support needs, predictive analytics can also help providers to forecast future skill needs. This should give them a better understanding of fast-growing sectors and potential skills gaps, and help them develop a timely offering to meet upcoming demand.
5. Sustainability and green job opportunities
Global investment in the low-carbon economy surpassed $1 trillion in 2022, setting a new record and marking a huge acceleration from previous years.
The investment is creating new job opportunities in areas like renewable energy, energy storage and carbon capture. In 2018, there were 185,000 full-time workers in England's low-carbon and renewable energy sector; by 2030, there could be as many as 694,000 direct jobs.
In September 2023, the Department for Energy Security and Net Zero launched the Low Carbon Heating Technician Apprenticeship. The apprenticeship is the first of its kind, teaching learners how to install low-carbon heating.
The Department also announced low-cost training for up to 8,000 people to learn how to retrofit homes and install insulation, as part of its Home Decarbonisation Skills Training.
Green skills will continue to be a major area of focus in 2024, and we can expect to see new apprenticeships and training schemes launched to fill skills gaps. It's likely that sustainable principles will also feature more prominently in other curriculums, as employers increasingly factor environmental responsibility into their corporate strategies.
Read more: Sustainable apprenticeships and the growing demand for green skills
Streamline your training for 2024 with Bud
Bud is an end-to-end solution that helps you manage and deliver high-quality apprenticeships. See the platform in action by booking a free demo here.
Want more expert insight and tips on creating a high-quality educational experience in 2024? Visit our webinars and events portal to catch up on the latest webinars.
Related resources

Last updated July 22, 2021
Looking for a new training management platform but unsure which one to choose? As with many things in life, all systems are not made equal. ...

Last updated December 7, 2021
Finding the right training management platform can be tough for any growing training business. You not only need to know which platform will...