Ready to see Bud in action?
We're here to help you streamline your training delivery.
No matter how big or small your organisation, let us show you how we can help your business:
Minimise compliance risks

Reduce costs

Increase revenue
Request a demo to see what Bud can do for your training business.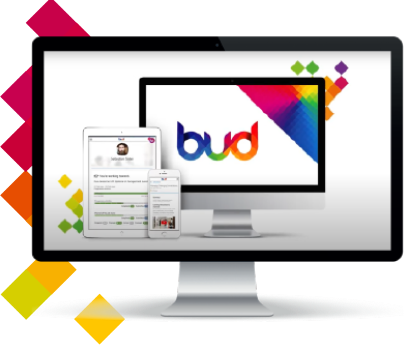 "We all loved our Bud BDM. She has worked in many roles within training providers which meant she had real empathy for the difficulties our team experiences. Ruth was very personable and knowledgeable, and clearly explained where the platform can really help us to improve our delivery."
"Bud's BDMs helped me to build the business case for the Skern board. They worked tirelessly to pull together supporting evidence, to demo and answer questions and finally to pull together the contract. And after we'd signed, the handover to the delivery team was seamless – nothing was too much trouble."
"We were immediately taken by the concept that Bud was an 'all-in-one' solution, that it brought together enrolment, programme design, e-Portfolio, VLE and funding management into one joined-up system."
"From the first demo with Bud I was blown away by how easy it was to use. Everything that has always been a struggle on the other platforms I've used is so easy on Bud."
"We decided to move from our current suppliers to have all learner information in one place, one system to manage everything from funding through to learner experience. The reporting capabilities are exceptional and will allow our management team to make faster and better informed decisions. The user interface and curriculum structure will ensure a better experience for our learners."