Smarter management
Bud is the most joined-up training management platform, designed to streamline the processes involved in delivering apprenticeships and skills training.
At Bud, we understand the complexities involved in managing a training provision and the issues that keep you awake at night. Bud's system has been developed with this in mind. As an end-to-end system designed around workflows that drive compliance, Bud collects data from thousands of points every day and stores it in its data warehouse. Using dashboard reporting, Bud gives full visibility of your training delivery, pulled from a single source of truth.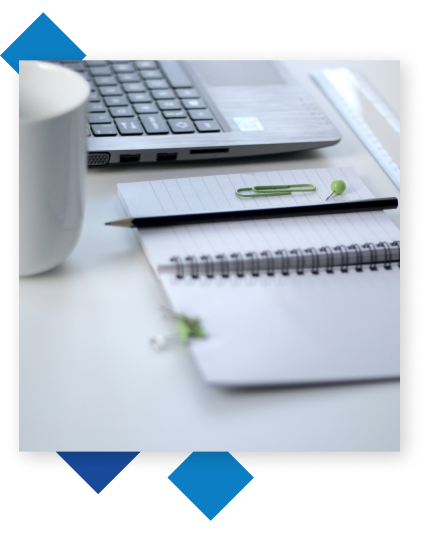 WORKFLOWS
Driving consistency
Bud's unique workflows are designed by our in-house industry experts to drive best practice for every action. They reduce administrative errors, improve data quality, minimise compliance errors and diminish risk to your business.
Your users can't go wrong with Bud because trainers and learners must enter all the information required to meet compliance regulations before they can complete a stage.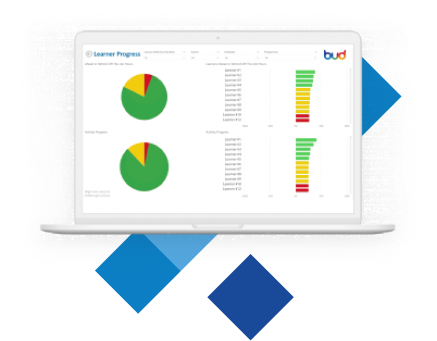 DATA WAREHOUSE
Powering business intelligence
Bud captures thousands of pieces of data from every learner every day and feeds it into its data warehouse, which can be integrated with your preferred reporting tool. Using Bud's dashboards, managers can build reports to gain an accurate measure of performance.
This real-time business intelligence gives a complete view of every aspect of an organisation's performance – including learner progress. Managers can identify those who are falling behind, investigate why and act to improve learner outcomes.

"Coming from our previous platform, bud is a God send. The workflows and processes have transformed how we are able to manage learners. The compliance aspect of the system is simply brilliant, far better than the previous system and made my role even better given the tools I now have to use."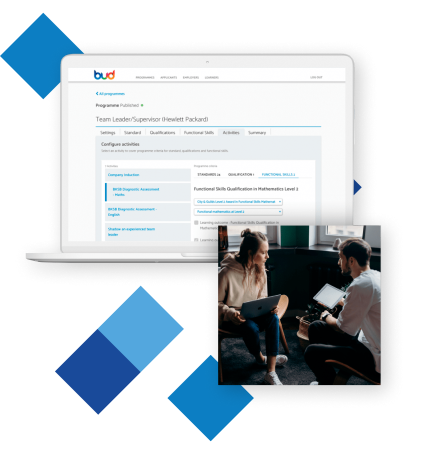 PROGRAMMES
Ensuring quality training
Bud's Programme Design Suite ensures your training is delivered at a consistently high level by every trainer to every learner. With predefined programmes, you can define your core curriculum demonstrating 'Intent, Implementation and Impact' so you are always Ofsted ready.
Either upload your pre-existing programmes into Bud or use our 'off the shelf' programmes to help you get started. Both solutions allow you to add trainer instructions and resources, and standardise your delivery.
Bud provides a rich learning environment and enables learners to launch your SCORM content with one click, and automatically record the result, so that their learning experience is as seamless as possible.
Find out more
Request a demo to see what Bud can do for your training business.