How to reduce risk with Bud's compliant workflows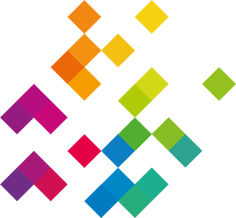 If there's one critical area of training delivery, it's compliance. It's hard to get right and the stakes are high if you don't. Bud is built around workflows designed to drive compliance, reducing the risk of funding clawback.

1. Learners and trainers input evidence at every stage
With Bud, your learners and trainers are prompted to provide all the evidence required for compliance before they can move onto the next stage of the programme.

2. Data is stored in a central location
Say goodbye to repetitive data entry and human error. As a single joined-up platform, Bud requires data to be input only once and stores it in its data warehouse, easily accessible for both your team and auditors.

3. Each workflow is built with compliance in mind
From enrolment to end-point assessment, every workflow in Bud supports compliance so you can claim funding with confidence.

4. Real-time data informs decision making
Be proactive, not reactive. Bud's dashboard reporting from real-time data gives you greater visibility over learner progress, allowing you to resolve any issues and improve organisational performance.

5. Using a joined-up platform reduces discrepancies
Training providers need to collect, organise and analyse a huge amount of data. It's time consuming to upload data across multiple systems and prone to error – Bud's single joined-up platform does all the legwork.

"Knowing that Bud is supporting compliance from the moment a learner enrols has certainly reduced my stress levels. Bud doesn't allow a learner to be live on the platform until they've completed all ESFA-required enrolment evidence, which has meant fewer problems later on."