Why Crosby Training chose Bud to help them with their digital transformation
Last updated January 16, 2023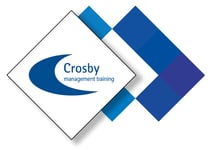 Crosby Management Training Ltd, are a training provider, based in Wolverhampton, with 25 years of experience within the education and training sector. Incorporated in 1997, the company this year celebrates its 25th anniversary.
They have been at the forefront of Apprenticeships for some time in conjunction with their sister company Walter Smith Fine Foods Ltd, having been involved in the design and delivery of the Butcher Level 2, Learning and Development Practitioner Level 3, Learning & Development Consultant Partner Level 5 and Senior People Professional Level 7 Apprenticeships.
They deliver apprenticeships across a wider range of specialist areas, including, Teaching & Education, Aviation, HR, Payroll, L&D, Coaching, Butchery, Fish, Food & Management.
The challenge
Crosby Training first approached Bud in March 2021 when they were using manual processes to track learner progress and submit their ILR data via the ESFA's Learner Entry tool. Having experienced rapid growth, and with more than 400 live learners on programme, the organisation took the decision to integrate an end-to-end LMS/MIS system to create an infrastructure capable of supporting sustainable growth.
The driver for the move was linked to a huge reliance on manual input and administration, thus leading to an increased risk of human error which could have funding implications, and having data duplicated in several different places thus not allowing for effective use of time for trainers and management.
There were three key elements that Crosby Training wanted from the new system:
Streamlined onboarding, driving compliance at the source
Outstanding UX and UI
Live reporting to drive accountability and enhance the learner experience
Streamlined onboarding & compliance
Through switching to Bud, Crosby Training are driving compliance from the moment a learner enrols. With workflows designed to automate processes, Bud's enrolment enables the learner to self-serve their details and upload proof of ID remotely. Bud automatically captures all the evidence required to support ESFA funding eligibility, including digital signatures. With skill scan at enrolment, Bud ensures every learner is on the right programme and that their individual learning plan can be designed appropriately.
Our stakeholders are happier that paperwork is in one place and accessible to all parties. Bud's workflows have strengthened our compliance and reduced the risk associated with funding queries because paperwork has been reduced and data accuracy substantially improved.
Tom Bartlett, Chief Operating Officer at Crosby Management Training
Outstanding UX and UI
Crosby Training offer courses to a diverse range of learners, with programmes across 17+ standards, from Aviation to Butchery. Historically, all their enrolments had been completed via a paper-based process, which meant Crosby Training was concerned that switching to a fully digital process might be disruptive for some of their trainers. Tom Bartlett, Chief Operating Officer, said, "We were pleased to see that our trainers embraced change in line with our company value of 'learning at pace'. Bud is so intuitive that trainers have implemented the system in line with our rollout plans and have been able to see lots of benefits already."
Read more: How to get your team on board with digital transformation
Feedback from apprentices and employers has been large, with an overwhelming feeling that Bud provides a better view of their progress, they can easily see when they are overdue with tasks and take remedial action themselves. And, as a result of this increased personal accountability, Crosby Training believes their learners are showing increased engagement which, in time, should improve achievement rates and decrease any learner withdrawals.
Tom said, "A key factor in our decision to adopt Bud over the competition was its outstanding UI. We believed we were already delivering a great learning experience which meant that in terms of UX and UI it was important to us that the new platform was a step forward and not a step backwards. Our comprehensive due diligence process meant we reviewed all the alternative platforms, Bud was by far the best; it is so intuitive, and it looked exactly like what we had envisaged. It was sharper and less clunky than that of the competition."
Prior to the pandemic, Crosby Training's delivery was 95% face-to-face. Other than their Butchery courses, they are now 95% remote. Tom said, "Bud is the perfect platform to help us facilitate high-quality online delivery with an intuitive LMS platform."
Our comprehensive due diligence process meant we reviewed all the alternative platforms, Bud was by far the best; it is so intuitive, and it looked exactly like what we had envisaged. It was sharper and less clunky than that of the competition.
Tom Bartlett, Chief Operating Officer at Crosby Management Training
Reporting on live data
Bud collates multiple data points on every learner every day and stores it in its data warehouse. Via Bud's own dashboards and Power BI, Crosby Training have instant visibility of their business health. Tom said, "We are accessing data within the live environment which means we can see problems and identify them for action before they become an issue. We can quickly produce reports that we submit to our Quality & Performance Board and review as a Senior Leadership Team. Previously, these reports took us days to build. As a senior team, we are now able to be proactive when we encounter any issues, something our strategy is based around, and which is essential to the sustainable growth of the organisation"
The rich, live, data within Bud enables Crosby Training to be more learner-focused because the data will always show a true picture and spotlight areas for concern.
Read more: How Bud's data dashboards help boards
Cultural fit
Bud and Crosby Training have gelled together extremely well. Tom said, "At Crosby, our culture is built on transparency, we want to do things for the right reasons. Bud and Crosby work together extremely well. Our ADC at Bud is Megan, she's excellent and has been very responsive to all our needs. For me, the key has been Megan's willingness to go the extra mile when required, which given we were bringing in a new system for the first time with an element of stepping into the unknown, ensured that we were comfortable throughout the process leading to a more seamless transition."
Find out more about Bud
Bud is the number one training management platform for apprenticeship delivery. Our single joined-up system is designed to streamline the processes involved in delivering training and give you peace of mind that you're fully compliant.
Bud reduces the time your teams spend on repetitive administrative tasks, freeing them to spend more time using their valuable expertise to deliver high-quality training.
Get in touch with the team to learn more about how we can help you maximise your training performance or book a demo now.
Related resources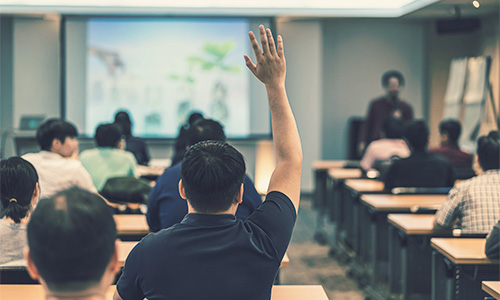 Last updated June 27, 2023
Childbase is a leading provider of early years care and education across 43 nurseries.

Last updated September 25, 2022
Skills4Pharmacy is a Pharmacy Apprenticeship training provider dedicated to initiating and furthering the careers of Pharmacy Technicians an...